Students
The data from our most recent placement survey, with a list of jobs our alumni currently hold, are available here.
Informations about former students' research work and current activities in the field can be found on www.ecopsycho.net
Current and former students are invited to join the Linked in group of the master, where information about upcoming opportunities is posted. Alumni students also administer a facebook group.
The graphs below provide some quantitative information about students' distinctions and origin.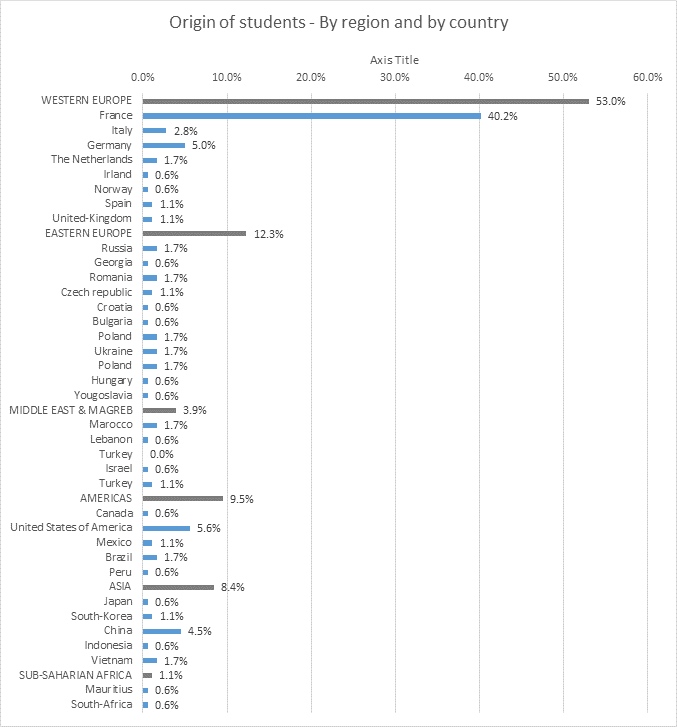 Subcategories
You are here:  
Home

Students